STAR CATCHER
---
We had five weeks to make a small Android app. It needed to use one of the sensors that you have on a phone. So when you die in the game the phone vibrates. The game has Google Play services for leaderboards and achievements. The game is endless.
We had three weeks for making a Christmas update.
How works the endless part of the game
To achieve this if have little parts of level. And then I stitch them together on runtime.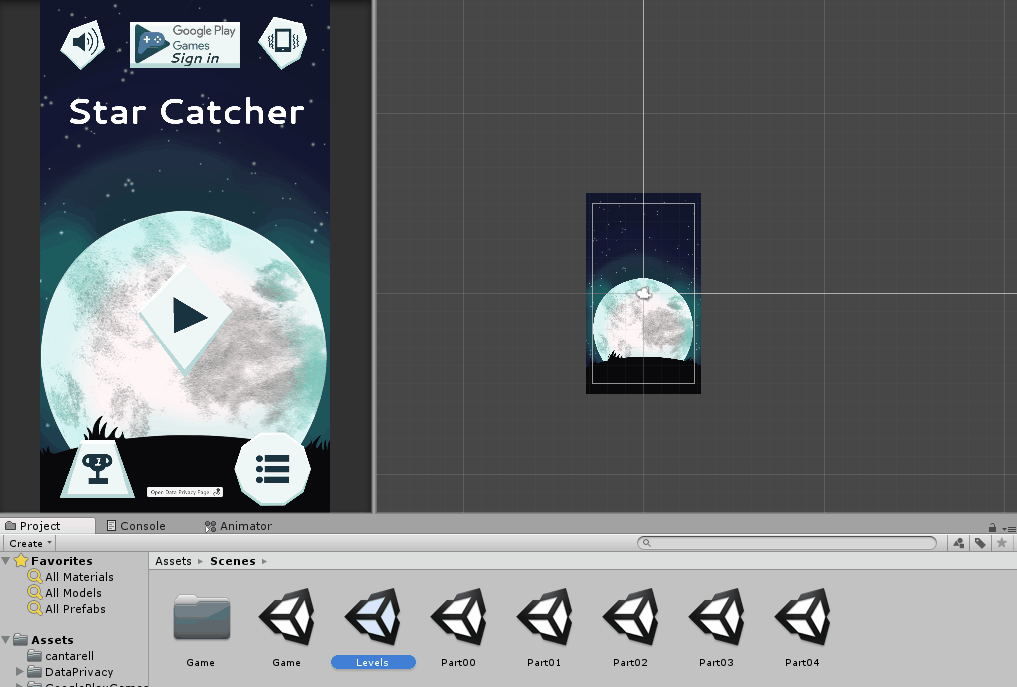 Tools:
Unity Engine
Visual Studio
Trello
Team:
Jessey Novani – Developer
Steffy Ottenhein – Artist
Janey Trigt – Artist
Jeordie Ghoul – Artist
Source code: https://gitlab.com/jesseycool/star-catcher